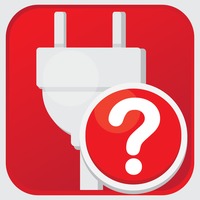 FREMONT, CA – December 7, 2017, Linvox Corporation, a leader in the power cord manufacturing industry, is proud to provide a new PowerCord Reference section on our website in an effort to provide complete satisfaction at every level of engagement.
Linvox Corporation understands the importance of developing a strong professional and personal relationship with each of its customers. Part of that building process requires the ability to communicate clearly with our customers so that we are better equipped to assist them with their unique projects. "Here at Linvox, we deal with many engineers and buyers that do not realize the importance of the power cord.  Most never think that their products require power to operate and is always the last thing on their minds.  With this being said, we are here to provide the guidance and knowledge of our main product by offering the references and facts of what is needed to help power your business" states Linvox CEO Quincy Lin.
GET TO KNOW US! To get more information email info@linvoxcorp.com or give us a call at (510) 657-3002.
Media Contacts
Twitter: @TumblerLinvox | Facebook: Tumbler/Linvox Corporation | Linkedin: Linvox Corporation