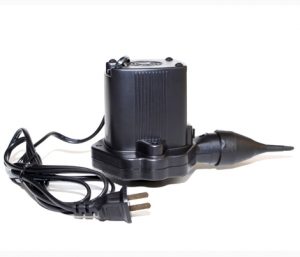 FREMONT, CA – February 2, 2018 Continuing our promise to become your one stop shop Linvox, one the largest power cord manufacturers in the Pacific Rim, offers Plastic Injection Molding for your projects. VALUE ADDED!
Does your project require plastic casing or customized small parts to go along with our power cords? We can work with you to create exactly what your design requires instead of providing you with a list of preset plastic solutions.
Depending on the size of your product, we can usually approach this customization as a value add. Since our manufacturing site has several plastic injection machines on location we are able to listen closely to your needs and produce a custom item that fits the specifications of your product. "This is a game changer for a lot of our existing and potentially new customers." says Business Development Manager Francisco Mancillas.
He adds that customers would rather shop for all of their necessities at a single location rather than waste time running around to different businesses for different products and services.
"I would hate it if i had to travel to five different grocery stores just to fill up my fridge you know? Having the ability to offer different services like molding capabilities, packaging, and labeling to go with products is a real benefit to many customers that would love to save time and money. There's nothing better for your business than saving time and money."
GET TO KNOW US! To get more information email info@linvoxcorp.com or give us a call at (510) 657-3002.
Media Contacts
Twitter: @TumblerLinvox | Facebook: Tumbler/Linvox Corporation | Linkedin: Linvox Corporation