Contract
Manufacturing & Value Added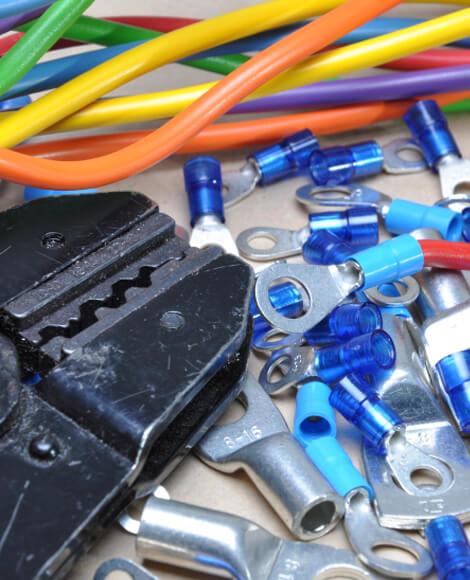 Faston Insulated or Uninsulated



Striped Conductors
and Split Conductors

Remove Outer or
Inner Jacket





Shielded and
Doubleshielded Jackets

Custom Colors
(Dual Color Jackets)


Your business ideas are unique. Your products should be, too. To keep up with the speed of your industry, sometimes you need a custom solution for your electrical product. Our experienced manufacturing team is ready to build based on your specific project requirements. We also offer standard value added components for most items in our growing product portfolio including power cords, wire harnesses, and more.
Some of our common wire end treatments include :
Faston insulated or uninsulated
Rings, spades, and forks
Pushon terminals
Housings and eyelets
Quick connect
Blunt and Stagger Cut
Striped conductors and split conductors
Remove outer or inner jacket
Some of our common power cord value added features include :
Cord grips
Rocker switches
Cord strain relief
Coiled Cable
Ferrite structures
Shielded and doubleshielded jackets
Custom Colors (Dual Color Jackets)
Custom Lay Length
Ready to discuss the details of your project with us? Request a quote now!